Return of the Angels by Philip Chapman was Zelda's favorite music. She was my last hospice patient, although I didn't know it at the time.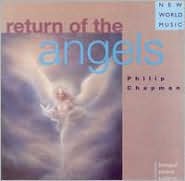 Zelda's family had lived in the Round Valley of Northern Arizona for five generations. She was born in the small town of Eagar and married to Jack Slade for 52 years.  They left the area once and moved to southern California, but missed the White Mountains too much and moved back a couple of years later.  They never left the Round Valley again.  Jack and  Zelda reminisced about the time when they didn't have any bills. Water came from a well,  electricity wasn't available yet, it was fire or oil lamps for lights, no phones of course, vegetables and fruits were grown in a garden, milk came from cows, horses were used instead of cars for transportation.  It was a much simpler lifestyle then.  A lifestyle that many of us are longing for again.
The sicker Zelda became, the more we talked about the angels and the world beyond this one.  Tears would well up in her eyes as she told me she was afraid to leave because she wouldn't see her children or grandchildren anymore.  I tried to reassure her that she would see her family again.  It had only been a year since losing both my folks and many times I strongly felt their presence and I shared that with her.  Some days, we'd cry together. Realizing nothing stays the same.  Each enveloped in our own grief, some how we comforted each other.  Our time together was always filled with love, compassion and healing.
Over the course of a year, she tried conventional medicines, only to became nauseous so she decided to try Jin Shin Jyutsu. From the first time I met Zelda,  it was easy to be her friend.  She was a soft spoken, petite woman with a shy smile. We congregated in the back bedroom on a twin bed where I'd kneel beside her.  She never seem to tire of the soothing harp melody by Philip Chapman.  Even our conversations seemed to take on a heavenly tone as the music played softly in the background.   I gave Zelda Jin Shin Jyutsu treatments for almost a year, visiting her home once or twice a month.  She was the longest hospice patient I was to come to know.
During our year together, I watched her become strong and hopeful again, so much so, that she sought out another six weeks of chemotherapy. However, this drastic treatment only made her nauseous again and didn't seem to be killing her cancer.   Jin Shin Jyutsu became her only relief from the queasiness.
I watched her hope dwindle when the chemo failed to rid her cancer.  Perhaps she had been struggling with hopelessness for awhile because the house that Jack and Zelda lived in was falling apart.  Faded yellow curtains hung in shreds over the windows and sliding glass door that led out to the back yard.  The brown carpet throughout the house was threadbare and the black checkered vinyl in the kitchen was worn clear through.   Outside, the house's yellow paint was dull and cracking.  Outside, tall grass and apple orchards filled their 5 acre ranch. Tall oak trees lined the dirt road up to their home with one tall oak tree towering over the front door as if to welcome you. The one redeeming quality was the blazing fire in the living room that Jack kept so the house was toasty warm in the winter.  That warmth had generated a family of two grown boys and two grown girls.  Plus many dogs, cats, goats and horses over the years.  Nowadays, only a litter of kitties could be seen frolicking in the back yard.
It was a windy spring day when I visited her for the last time.  She was laying like a rag doll on the couch in the living room.  She no longer had any energy to move into the back bedroom.  Her bright red hair was a dull rust, she was more thin than I had ever seen her, her breathing heavy.  I set up my boom box on the end table next to her and inserted her favorite CD.  Several family members were present.  A sister from Tucson.  Her older brother sat quietly in the kitchen.  Zelda's oldest son was on his way from Las Vegas. For a few moments,  I gently placed my fingers on pressure points behind her skull.  These points help in the transition of dying, then I held her hands. While I gently held her frail and bony hands, she quietly left us.   Zelda's angels had come to get her.
From that day forward,  I could no longer work with hospice.  It was time for me to move on as well.  When my purpose is accomplished on this planet, I too, would like to join with Zelda, Mom, Dad, Rick, Michael and Elsie on the other side of the veil.
I wonder about Zelda's purpose. She'd been a ranchers wife for over 50 years. However, their life together had been all about her husband, Jack.   Jack worked the rodeo his whole life and Zelda always accompanied him to these events. When I interviewed Jack two years later,  he said he missed sitting on the front porch with Zelda in the evening, listening to the doves cooing as the sun set. The only other thing he remembered about Zelda was that she enjoyed quilting and crocheting clothes for their family. He never mentioned about their children or if Zelda was a good mom. What he liked best about Zelda was that she was always cooperative and willing to do what he wanted to do.  According to him, one of their happier moments in their marriage was when he bought them a home for $50.00 and they didn't have to pay rent any more.
During my time spent with Zelda, we had many heart to heart talks. She never mentioned that she would miss Jack, only her children and grandchildren.  Did Jack even make her happy at all?   Perhaps this was her way of getting out of their relationship.  To die.
What became apparent to me was that Jack had lost touch with who his wife really was, even though they had been together for a long time. Jack may have lost touch with her, but, I didn't.  Granted, she lived in another era long gone, where the woman stays at home.  And, I may never know the answer to the above questions but I do believe she made peace with her lot in life and I'm grateful to have known her.
Enjoy the beautiful music below, Everlasting Love, from Return of the Angels.